While metal fabrication produces universal and stereotypical elements, custom metal fabrication holds unlimited possibilities of design and functionality. It's meant for those who seek aesthetical, unconventional and highly specialized metal parts.
Custom fabrication carries more than the admiration of a "one of a kind" craftwork. It delivers the exact functionality the customer envisioned. Our designers develop 3D and 2D visualizations that show the identical product you'll receive after our meticulously handcrafted fabrication.
Most often, we use carbon and stainless steel, aluminum, or copper but we also operate with other elements according to the client's goal.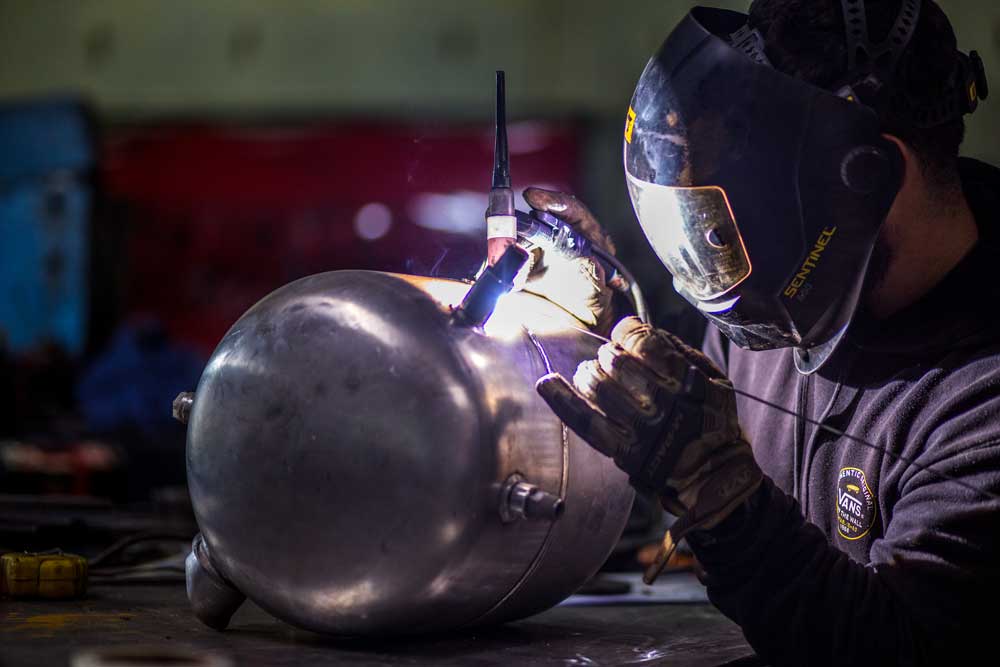 Avant-garde shapes are achieved by a specific way of metal cutting. To provide any custom form we use various instruments as plasmas, lasers, shears, saws, and other specialized tools. Complex and delicate shapes are achieved by software controlled plasmas and lasers.
They have high cutting precision and can deliver literally any desired shape. We use manual and automated cutters for the sharper shapes and openings are made by high-pressure punches and notches.
After the metal is cut, the forming process takes place that not only shapes the material in the desired profile but also improves its resilience. That is achieved by massive force being applied from high pressure rolling and baking machines.
Hand-crafted assembly and quality control take place at the end to assure that a customized metal part meets its technical, visual, and functional purpose.
Schedule a meeting to discuss your unique metal workmanship.
Railway attachments
If you are into heavy machinery and logistics you'll love our railway attachments variety. From excavators to grapples, handling magnets, and railcar attachments we can build any attachment part for your heavy-duty freight.
Оur goal is to depict and deliver the client's ideas into a functional and high-quality product. If you see it in your imagination we can fabricate it. Just give us a call!